Industry Professionals
If you're an industry professional (Designer / Cabinetmaker / Builder / Kitchen & bath showroom / Architect / Stone Fabricator / Contractor) and would like to carry Radianz Quartz in your showroom / offer it to your clients or specify it in your projects, we would like to hear from you.
Our Marketing collateral includes the following:
Radianz sample Box with 2x3 commodity colors and 2 x 4 Cirrus (Marble collection) colors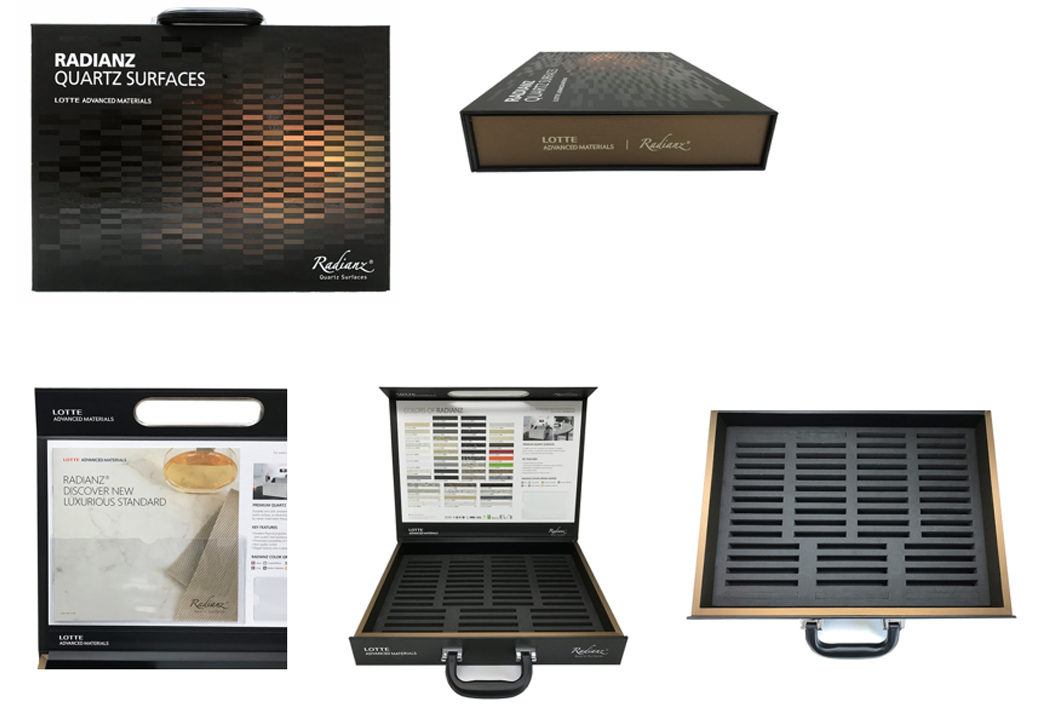 2x3 bulk samples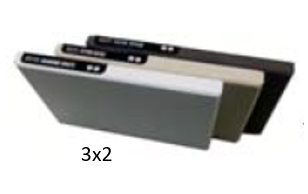 Tower display with forty 5x10 samples ¾ inch thickness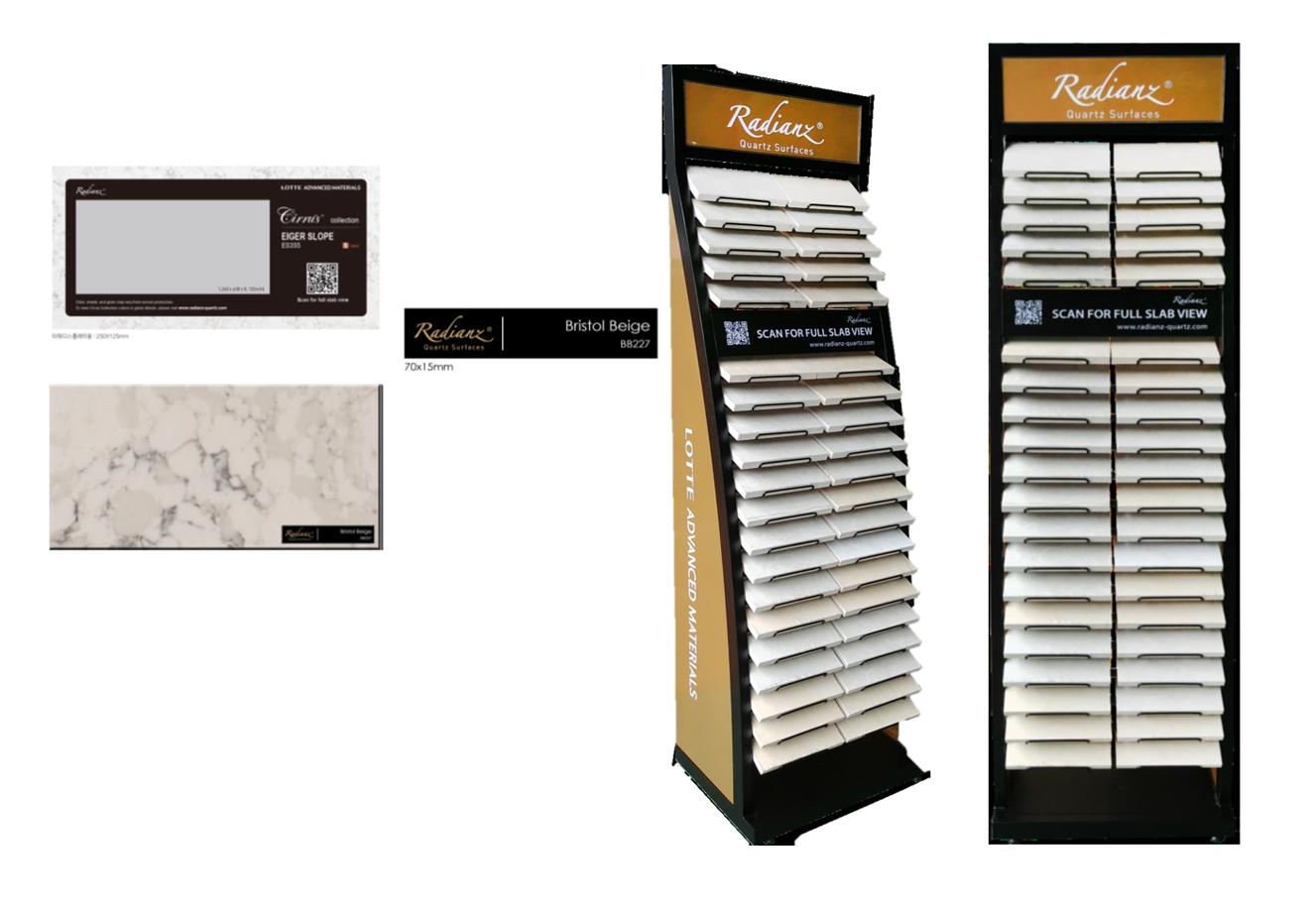 Radianz full size catalogue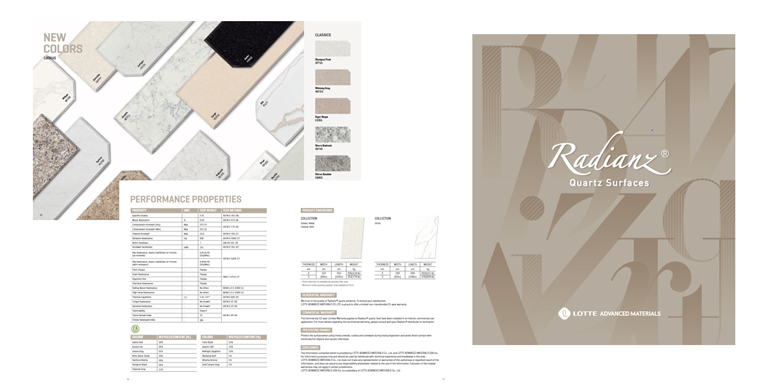 Note that we have special builder prices and subsidies for large scale commercial and residential projects.
Please contact us at sales@prestaleusa.com should you need any marketing collateral, samples or should you require any information regarding our builder prices.